ONE WEEK MOOC SHORT TERM CERTIFICATE COURSE

ON

GUIDANCE AND COUNSELLING
Welcome to the course on Guidance and Counselling! In this course, we will explore the important role that guidance and counselling play in helping individuals navigate life's challenges and reach their full potential. Whether you're interested in pursuing a career as a teacher, counsellor, or simply want to develop your skills in providing support to others, this course will provide you with a strong foundation in the principles and techniques of guidance and counselling. Through a combination of theoretical discussions, sharing of practices by experts, research summaries, etc., you will gain a deeper understanding of the key concepts and strategies involved in guiding and counselling individuals through difficult times. By the end of the course, you will be equipped with the knowledge and skills needed to make a positive difference in the lives of those around you.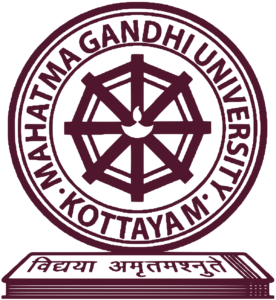 Duration of the Course

: 7 days. 

Mode:

Self-paced Learning Sessions / Via LMS 

Structure:

Following the four quadrant approach to MOOC courses 

Course platform

: LMS (Moodle)

Assessment & Evaluation

: Assignment / Practice Works / Quizzes based on each module + An achievement test based on the entire modules at the end of the course

Certification

: Based on the participation and grades obtained. 

Issuing of the Certificates

: Soft copy of the certificates to all the eligible participants. 
Course Starts on
20 June 2023
REGISTER
NOW
Before 15 June 2023
ON TIME
MODULE 1: GUIDANCE
Unit 1: BASICS OF GUIDANCE
A) Meaning, Nature and Need of Guidance

B) Principles and Functions of Guidance.

C) Types of Guidance: Educational, Vocational and Personal (meaning, need and importance)
Unit 2: GUIDANCE SERVICES
A)

Purpose of Organizing guidance services

B)

Importance of Guidance services in School

C)

Organization of Guidance services in School and Role of Guidance Personnel
MODULE 2: COUNSELLING
Unit 3: BASICS OF COUNCELLING
A)

Meaning, Aim and need of counselling

B)

Principles of Counselling

C)

Types of Counselling: Directive, Non-directive, and Eclectic
Unit 4: PROCESS AND SKILLS IN COUNCELLING
A) Process of Counselling (in – depth communication, exploration and suggestion).

B) Skills in Counselling (Rapport Building, Listening, Questioning, Responding).

C) Role of the Counsellor and Professional Ethics of a Counsellor.
MODULE 3: TOOLS AND TECHNIQUES OF GUIDANCE AND COUNSELLING
UNIT 5: PSYCHOLOGICAL TESTS
A)

Psychological tests – meaning, need, limitations.

B)

Tests of Guidance – Aptitude, Achievement,

C)

Tests of Guidance -Interest inventories and Personality
UNIT 6: TECHNIQUES
A) Checklist and Questionnaire 

B) Interviews and Case Study

C) Cumulative Record and Anecdotal Record
MODULE 4: COUNSELLING AND INTERVENTION
UNIT 7: COUNSELLING FOR ADOLESCENT ISSUES
A)

Addiction in Adolescents

B)

Academic Stress in Adolescents

C)

Career Counselling for Adolescents
UNIT 8:  GUIDANCE OF THE DIFFERENTLY – ABLED STUDENTS
A)

Guidance for Gifted,

B)

Guidance for Slow Learners,

C)

Guidance for Students with Learning Disabilities (Dyslexia and Dyscalculia)
UNIT 9: Counselling in school settings for children in foundational grades and middle school:
1.Need for counselling in school settings in early formative years of learning
2. Counselling approaches for preschoolers and elementary graders
3. Counselling approaches for middle schoolers
Unit 10: Challenges of Parenting 
Parent of infant and toddler 
Parents of Adolescent 
Parents of an adult
Unit 11. Challenges in counselling    Kavitha Danaraj
Identifying symptoms of psychopathology among individuals
When and whom to refer to a mental health professional